By Simon Jack
Business editor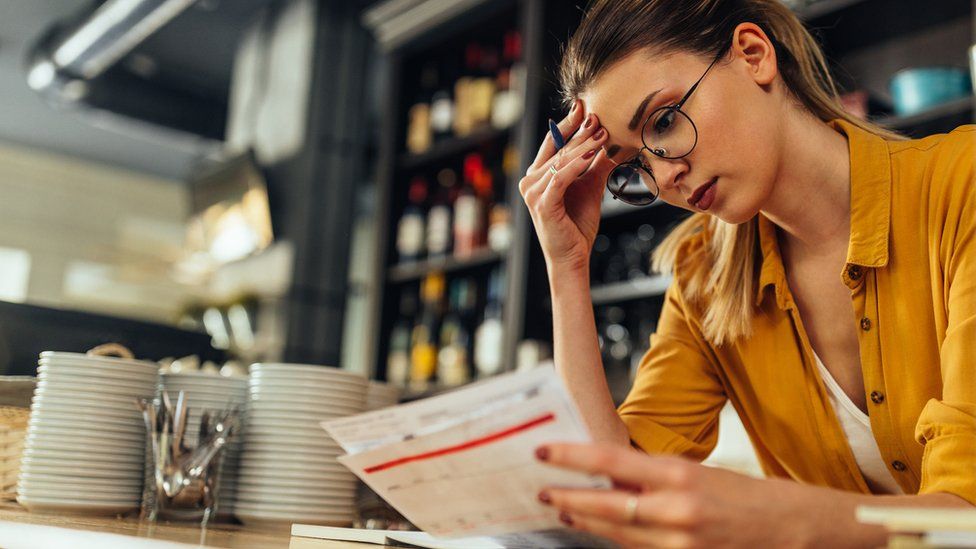 Soaring household bills look set to be subsidised by energy companies using government-backed loans.
It's thought the government plans to freeze household bills at their current level for roughly 18 months.
Small business are also expected to be offered some relief in the plan set to be announced on Thursday.
Incoming Prime Minister Liz Truss used her victory speech on Monday to pledge to "deliver on the energy crisis" - with a price freeze widely expected.
Energy bills are rocketing and the cap on prices will go up on 1 October, meaning a typical British household is set to pay £3,549 a year on gas and electricity.
Energy bosses have insisted for some time that a government-backed superfund from which they could borrow to subsidise bills "is the only game in town".
Under such a plan, the government would guarantee loans to energy companies that would be used to freeze or at least lower bills this winter and beyond. These loans would be repaid from bills over the next 10 to 20 years.
Scottish Power has said that freezing all bills at the current price cap of £1,971 for two years would cost nearly £100bn.
However, Dermot Nolan, former chief executive of energy regulator Ofgem, warned that this estimate could be "conservative", and also questioned how much it would benefit the most vulnerable.
"This kind of price freeze means that a multimillionaire will get exactly the same level of protection as everybody else," he told BBC Radio 4's Today programme.
"I hope that at the very least the £400 that is currently being given to more vulnerable people is kept, and hopefully extended," he added.
He said there were a number of questions about what a price freeze would mean in practice, including how long the support would last, and whether it would mean higher energy bills over time.
Unlike households, businesses are not protected by an energy price cap. Many fixed-rate deals for business expire this October, exposing thousands of firms to full costs that could rise by four or five times or more. Thousands would go bust or cut their wage bills by firing staff.
Smaller firms are expected to be offered similar help to that of households, although the BBC understands the details of how businesses will be helped may not be ironed out in time to be included in Thursday's energy announcement.
However, the leader of one business group said "it's clear they have crossed a mental Rubicon - they know that businesses need help to avoid lasting damage to the economy".
Including businesses would mean the bill for the government's energy plan could easily exceed £100bn.
It is understood that bigger companies may be offered bespoke tax breaks to help them through the period of high prices.
Alex Veitch of the British Chambers of Commerce said: "It is encouraging that the government is seriously considering the support it can give to businesses during these very difficult times.
"But it remains to be seen whether these plans will go far enough in offering the help that many firms so desperately need."
Craig Beaumont from the Federation of Small Businesses said: "This commitment looks very promising, and arguably the best reassurance that small businesses need that some form of help with bills will follow - not just for households.
"The scope and reach of the help is going to be absolutely crucial to save hundreds of thousands of small businesses this winter."
On Monday, business minister Greg Hands told MPs in the House of Commons that ensuring consumers and businesses are "protected" from the volatile energy prices will be a priority for Ms Truss, who will formally take up her post as prime minister on Tuesday.