By Dominic Casciani
BBC home and legal correspondent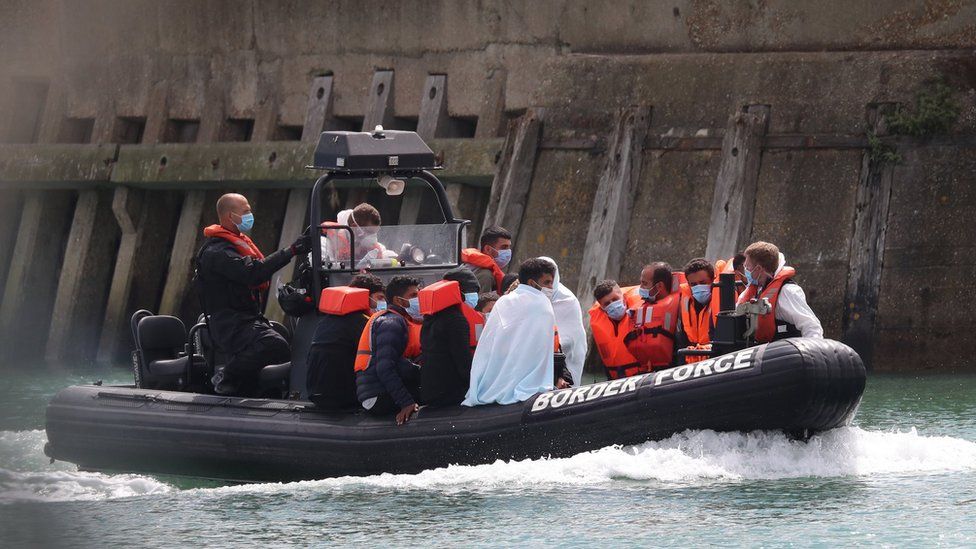 Government documents, advice and experts repeatedly warned ministers about Rwanda's poor human rights record, the High Court has been told.
Campaigners are challenging the Home Office's plan to send some cross-Channel migrants to Rwanda.
A second stage to the case is expected to take place in October before the High Court gives its ruling.
In written submissions, lawyers flagged repeated instances of government concerns about the country.
The High Court was told the home secretary and government, including the Foreign Office and Downing Street, were "themselves aware of, and appear to have had serious concerns, over Rwanda's present and historic human rights record".
The lawyers said: "Those concerns were articulated repeatedly by public officials."
They said that in many instances the government had publicly criticised Rwanda for its human rights record, adding: "That was precisely why Rwanda was initially ruled out as a potential candidate for partnership in the planned migration policy.
"These concerns identified within the UK government about Rwanda's human rights record are not properly or accurately reflected in [government papers defending the scheme]."
Speaking in court, Raza Husain QC, for the migrants, said: "We make no bones about our submission that Rwanda is a one-party authoritarian state that does not tolerate political opposition. It is a regime that repeatedly imprisons tortures and murders those its thinks is its political opponents.
"Those who protest or dissent from government directives, including refugees, are faced with police violence.
"All of those observations are drawn from our own government officials."
In their submissions, the challengers said Home Secretary Priti Patel had broken the law by failing in her duty to take into account what the government's own officials had previously reported.
If she had considered those concerns, argue the claimants, the risks of sending anyone to Rwanda "would have been obvious to her".
The five-day hearing is possibly one of the largest and most complex ever challenges to a government policy.
Government lawyers are expected to begin a defence of the Rwanda plan in court on Wednesday. In written submissions to the court, the Home Office says that ministers have the power to send migrants to Rwanda - and nobody would be at risk of abuse under the agreement between the nations.
The government has said its plan to send asylum seekers to Rwanda will discourage them from crossing the English Channel.
The policy is aimed at people who arrive in the UK through what ministers call "illegal, dangerous or unnecessary methods", such as on small boats or hidden in lorries, when they could have claimed asylum in another safe country - such as France.